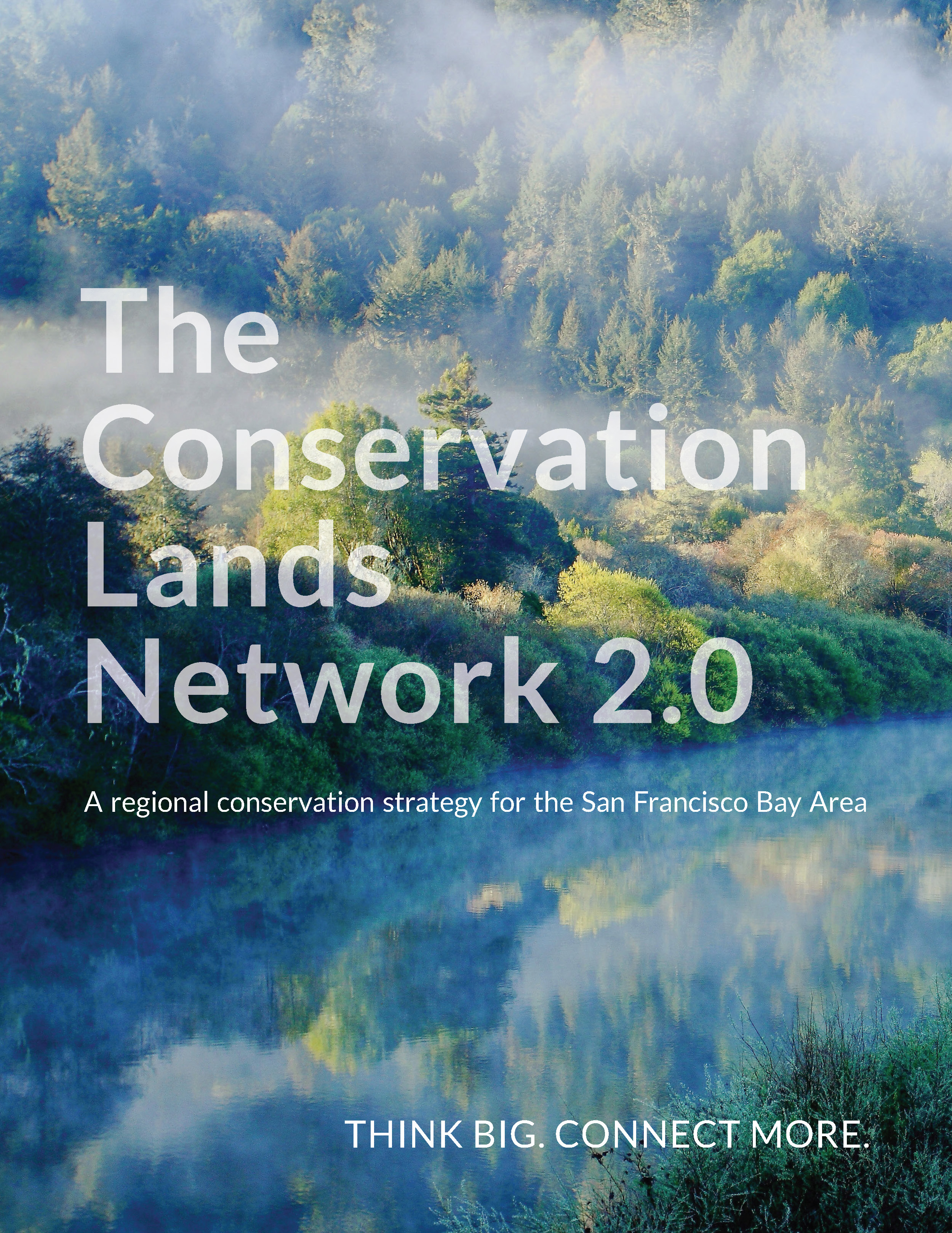 CLN 2.0 Report
The CLN 2.0, released in November 2019, is based on new and updated data, and incorporated the importance of habitat connectivity for wildlife movement and climate resilience.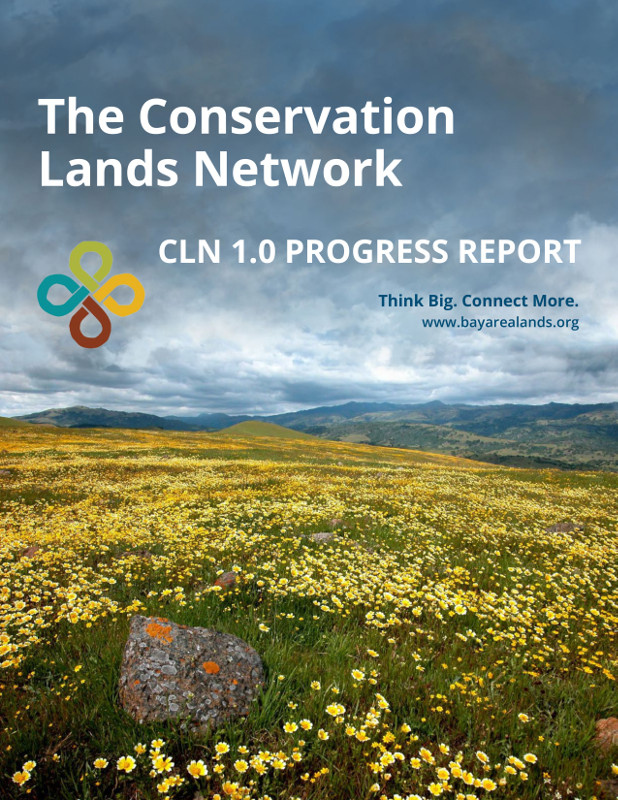 CLN 1.0 Progress Report
The CLN 1.0 Progress Report was released in 2014 and highlights the achievements made since the 2011 release of the CLN. Progress is tracked through four conservation indicators and fourteen progress metrics.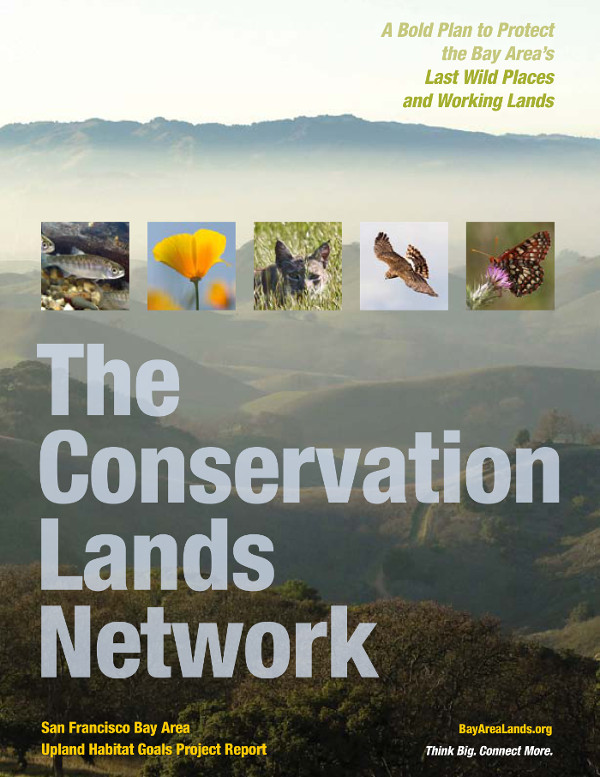 CLN 1.0 Report
The CLN was released in 2011 after a 5-year process with involvement from 125 organizations and agencies. It details the methods used to identify protection targets and goals, and the steps necessary for implementation and interpretation of the CLN as both a vision and guide for Bay Area biodiversity conservation.
Data
See links below to access each individual key regional dataset in Esri GIS shapefile format (in zipped folders).
*BPAD is a special edition of the California Protected Areas Database (CPAD) for just the 10-county Bay Area, and also includes easements from the California Conservation Easement Database (CCED) – learn more about CPAD and CCED at www.calands.org